Miklos
Administrator
1165 post
November sale promotion
1. post - 2015.11.18. 11:10:41
Dear Players,
For the following 9 days, those who purchase ancient stones will receive a special gift pack!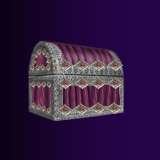 Ancient stone gift packs
Duration: 18-27th of November. (from Wednesday to next Friday)
If you buy ancient stones during this promotion, you get a gift pack, depending on the amount of ancient stones you purchased. Each player can receive only ONE gift pack.
20 ancient stones purchase:
1 chest of Universe, 1 orc beer, 2 minion crystals, 10 mytokronit packages
100 ancient stones purchase:
1 relic coupon, 3 chests of Universe, 3 orc beer, 10 golden ducats*, 1 enchanted pet food, 10 minion crystals, 40 mytokronit packages
350 ancient stones purchase:
1 kryxonium focus, 10 chests of Universe, 10 orc beer, 25 golden ducats*, 2 enchanted pet food, 25 minion crystals, 100 mytokronit packages, 1 temple wand
750 ancient stones purchase:
1 unobtanium focus**, 20 chests of Universe, 20 orc beer, 50 golden ducats*, 5 enchanted pet food, 50 minion crystals, 200 mytokronit packages, 1 temple wand
1600 ancient stones purchase:
2 unobtanium focuses**, 40 chests of Universe, 40 orc beer, 100 golden ducats*, 10 enchanted pet food, 120 minion crystals, 500 mytokronit packages, 2 temple wands
* golden ducats will appear only once the auction house is available for your level
** unobtanium focus is required to upgrade kryxonium relics
This post was modified by Miklos at 2015.11.18. 16:15:46
Score: 7.63