Miklos
Administrator
1130 post
2018 November sale
1. post - 2018.11.19. 18:23:44
Dear Players,
For 9 days, starting on Thursday, 22th of November, those who purchase ancient stones will receive a special gift pack!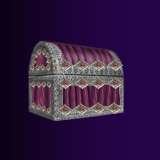 Ancient stone gift packs
Duration: 22th - 30th of November. (from Thursday to next Friday)
If you buy ancient stones during this promotion, you get a gift pack, depending on the amount of ancient stones you purchased. Each player can receive only ONE gift pack.
20 ancient stones purchase:
1 chest of Universe, 1 Christmas cake, 2 crystal jokers, 10 mytokronit jokers
100 ancient stones purchase:
1 relic joker, 3 chests of Universe, 2 Christmas cakes, 10 golden ducats*, 2 emerald boxes, 10 crystal jokers, 40 mytokronit jokers
350 ancient stones purchase:
3 relic jokers, 10 chests of Universe, 4 Christmas cakes, 25 golden ducats*, 7 emerald boxes, 35 crystal jokers, 120 mytokronit jokers, 1 fetish joker
750 ancient stones purchase:
5 relic jokers, 20 chests of Universe, 8 Christmas cakes, 50 golden ducats*, 15 emerald boxes, 70 crystal jokers, 250 mytokronit jokers, 1 fetish joker
1600 ancient stones purchase:
10 relic jokers, 40 chests of Universe, 16 Christmas cakes, 100 golden ducats*, 30 emerald boxes, 160 crystal jokers, 600 mytokronit jokers, 2 fetish jokers
mytokronit joker: exchange 2 for a brown mytokronit, or 1 for any other mytokronit.
crystal joker: exchange for a temple crystal, a minion crystal or a diranium.
relic joker: exchange 1 for a relic coupon, 2 for a kryxonium focus, or 4 for an unobtanium focus.
fetish joker: exchanged for either a temple wand, a pit wand of a fetish shard.
* golden ducats will appear only once the auction house is available for your level
Also watch out for the daily offer on Black Friday, 23th of November!
Score: 7.68