Miklos
Administrator
1179 post
Temple of Doom
1. post - 2012.04.05. 14:34:21
Temple of Doom, our current development is in the testing phase, it is possible that it can go live by next week.
Temple of Doom will be available from level 1.
There will be a new button for it on the left menu, under Actions.
Temple of Doom will have 3 levels:
4 x 4 (for level 1-30 doomlords) 2 weeks
5 x 5 (for level 31-50 doomlords) 3 weeks
6 x 6 (for level 51+ doomlords) 4 weeks
Higher levels are more difficult but you have more times to complete.
You get a specified number of missions in the temple, which can be completed parallel to each other. If you complete all missions in a row or column, you will get a lesser reward immediately (wheel of fortune common or rare reward) and a temple crystal which can be exchanged for a number of rewards.
If you complete ALL missions in the given time, you get the BIG reward. You can do a new temple after the time expires. You can't start a new temple even if you finish it earlier.
You can skip up to 2 missions per temple if you find them to difficult, and they will be marked as completed. The cost of this will be soul-energy or ancient stones by your choice.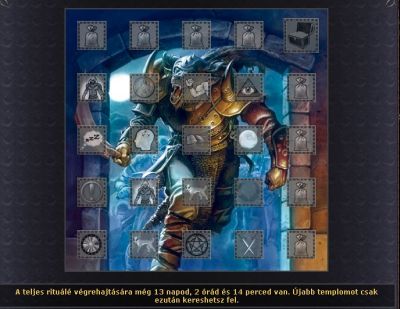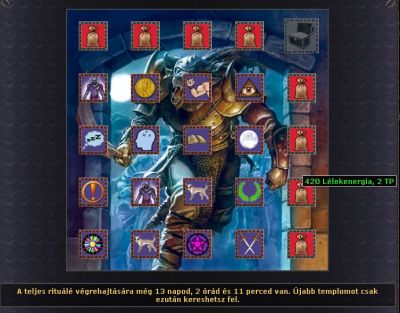 Score: 5